In inpatient psychiatry, reimbursement is based on the TARPSY tariff structure. On this page, you can find out more about our TARPSY consulting services.
During the development of the tariff structure, eonum supported SwissDRG AG with its expertise, both from a calculative and a technical point of view. Accordingly, we can draw on a wealth of knowledge about the tariff to provide you with the best possible support.
Whether you want to have your data checked for cost coverage or correct coding, or organise a workshop on the tariff for your staff – eonum will support you. We have a wealth of experience in all types of data analysis in the healthcare sector.
The TARPSY tariff structure is published annually in a new version. Within the framework of this revision, it is possible to influence the further development of the tariff itself and the CHOP catalogue. We are very familiar with both application procedures and will be happy to accompany you through the entire process up to the correct reimbursement. Learn more about this on the corresponding offer pages.
Benefit from eonum's extensive experience in all aspects of TARPSY and contact us today. We look forward to getting to know you in a first non-binding meeting and to supporting you in successfully implementing your project.
For our counselling and analysis services, we use our own Casematch software. You can use this software too – find out more about it and get in touch with us!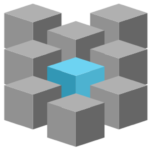 Find out more about the structure and how it works on our knowledge page on the TARPSY tariff, the inpatient tariff system for psychiatry.