Data analysis in the healthcare sector
We support you with our data analyses in all kinds of questions concerning the Swiss healthcare system.
You would like to launch a new drug or procedure in Switzerland, but you do not know the the market potential or the economic impact on the hospital? Are you active in health policy and would like to have evaluations of health-related indicators of quality or cost-effectiveness? Do you have your own data and would like to use it to its full potential? Do you have questions about the SwissDRG system, TARPSY, ST Reha or the new outpatient flat rates? Then you have come to the right place. Our team consists of data data scientists, IT specialists, doctors and business economists and is supplemented by a large network of network of tariff and coding experts, physicians and economists. In combination with our data bases, IT tools and software, we will help you answer your questions.
As a technical partner of SwissDRG AG in the inpatient sector and solutions tarifaires suisses AG in the outpatient sector, we have a deep understanding of billing with flat-rate systems. We have built various online tools, such as the code search engine MedCodeSearch. This free website can be used to search for all codes in the DRG, ICD and CHOP catalogue. We also offer DRGdynamics, a service that clearly shows the development of the SwissDRG over different versions. Geopital Suisse is another tool that maps the Swiss healthcare landscape including all hospital statistics data.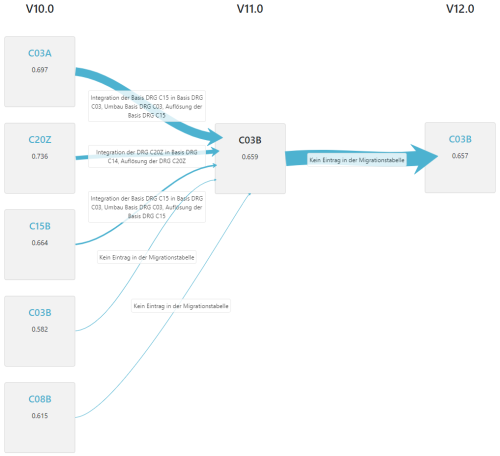 For more in-depth analyses, we use our coding and controlling software Casematch. The software is based on an extensive data pool of anonymised patient data. The application of algorithms from artificial intelligence (machine learning and deep learning) allows us to get the most out of the data.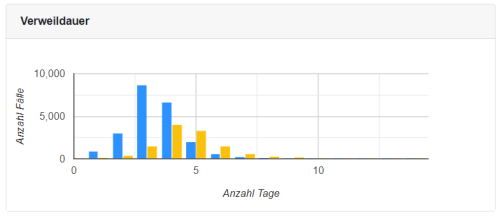 Our expertise can also be counted on outside of acute inpatient medicine. In the field of psychiatry, we were involved in the technical development of TARPSY. With the further development of our Casematch software for the outpatient sector, we are also gaining experience in the area of TARMED and outpatient tariffs. Our software is used, for example, to develop the new outpatient flat rates.
Your experts for data analyses in the Swiss healthcare system
Our clients include hospitals, health authorities, associations and private companies from the pharmaceutical and medtech industries. We have experience with different projects and can accordingly support our clients in many areas. For example, if you are planning to enter the Swiss healthcare market with a new product, we can support you throughout the entire process; from an initial market analysis, to the calculation of reimbursement and savings potential, to the accompaniment of official procedures, to the long-term establishment of your product. To do this, we use publicly available data and our own data pool. We are also happy to help you analyse your own data. We develop individual solutions for this and can expand them with publicly available data. Furthermore, we are happy to assist you with questions regarding medical coding. The intensive examination of the various catalogues and billing systems enables us, for example, to create coding guidelines for the correct billing of your products. We integrate rule knowledge and data-based findings from practice into the coding guidelines.
Contact us and we will work out answers to your questions together. As a starting point, we can conduct a workshop with an introduction to the relevant topics, a presentation of the possibilities and initial analyses of your questions.
In addition to data analyses, we also offer many other services. These include advice on the Swiss tariff system or support with market access for medical products.
For our counselling and analysis services, we use our own Casematch software. You can use this software too – find out more about it and get in touch with us!