Your partner in the healthcare sector
We have been supporting our customers in the healthcare sector with our software solutions and consulting services since 2011. We offer diverse solutions around your needs in tariffing and the correct remuneration of your services or medical products. New tariff systems are also developed with the help of our patient classification systems. Thanks to our network and many years of experience in the tariff system of the Swiss healthcare system as well as in international projects, we can provide you with optimal advice and support for your projects.
Data preparation, diverse analyses and benchmarking with your data sets and our data pool
Consulting and workshops on tariffs in the Swiss health care system and international tariff development
Support from an initial market analysis to the successful market entry of your medical product
Development of individual software solutions using modern technologies – tailored to your needs
Thanks to our many years of experience in the application and development of tariffs in the Swiss healthcare system, we are the optimal partner for corresponding topics and are on hand with suitable technology.
One example of this is our Casematch software, which we use on a daily basis.
For our counselling and analysis services, we use our own Casematch software. You can use this software too – find out more about it and get in touch with us!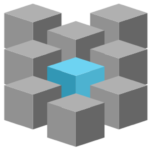 Successful launch of your innovative medical product on the Swiss market, software solutions tailored to your specific needs and advice on all aspects of tariffs – all this is possible thanks to eonum!
As a small and interdisciplinary team, eonum is close to the user, agile and dynamic with a focus on customer needs. 
Years of experience in the healthcare sector and especially in the tariff system make us the ideal technical partner for your projects.
We are experts in the application and development of inpatient and outpatient tariffs in the healthcare sector and in the market access of medical products.
Lean and modern technologies, Machine and Deep Learning or Natural Language Processing – we offer all this and much more
But that's not all, because eonum comes with much more, of course!
Have we sparked your interest?
Within the scope of various national as well as international projects in the field of health care, we have been able to satisfy a large number of clients. We are always open for new orders and challenges!
Do you have an idea for a new project that we can support you with? You are welcome to contact us for an initial non-binding enquiry.
Eonum has already carried out a wide range of projects for various clients. Click on a logo to learn more about some of our reference projects!