Consulting Applications SwissDRG
The SwissDRG tariff structure is published in a new version every year. In the process, the grouping logic and the allocation of supplementary remuneration are also adjusted. Certain medical products, procedures or the treatment of certain diagnoses receive a different reimbursement. Within the framework of the SwissDRG application procedure, you can also influence the further development of the system. With our experience, we offer you tailor-made consulting for your application.
In doing so, eonum benefits from the fact that our employee Dr. med. Rainer Müller processed these applications himself during his time at SwissDRG AG. Accordingly, we have a great deal of know-how in order to be able to assess the chances of success of an application and to optimally design the application.
From an initial analysis of the current situation, to listing various options and writing the application, to finding a suitable applicant, we offer you support throughout the entire process. For example, it is important to check whether it is more promising to submit an application for a changed grouping or to apply for a new additional charge. Depending on the first step, a CHOP application may also be required or several applications may be necessary.
We look forward to advising you on all aspects of your SwissDRG application. Contact us today and arrange a first non-binding appointment.
In addition to our advice on SwissDRG applications, we offer much more in the area of the acute somatic tariff structure. Find out more about our other SwissDRG services and the topic of a CHOP application on the corresponding offer pages.
For our counselling and analysis services, we use our own Casematch software. You can use this software too – find out more about it and get in touch with us!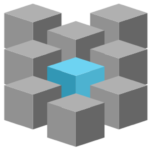 Learn more about the most important basics regarding the structure and functioning of the SwissDRG tariff on our knowledge page on the inpatient tariff in acute care.