Do you have a question or a project on the reimbursement of inpatient services in the area of acute care? Then eonum is the right partner for you. With our consulting services on the SwissDRG tariff structure, we can provide you with optimal support.
Whether you are launching a new product, reviewing the reimbursement or coding of your SwissDRG cases, aiming for a change in the SwissDRG tariff structure or organising a workshop for your staff – we can support you in your project with various services. Find out more about our services in the following and on the linked pages.
Thanks to our large data pool, with anonymised cases from a wide range of Swiss hospitals coupled with publicly available data, we are sure to find the right answers to your questions. Data analyses using our own data pool are only one possibility. With your data, we can perform further analyses, apply artificial intelligence methods and create valuable comparisons. Find out more about our data analyses in the Swiss healthcare sector on the corresponding offer page.
Data analytics are just one part of the services we can provide to help you launch your innovative medical product, drug or new procedure. In the area of market access, we have extensive experience in ensuring optimal market entry and correct reimbursement in the SwissDRG system.
Every year, a new version of the SwissDRG tariff structure is published. Within this process, you can influence the development of the tariff structure through various application procedures. For example, you can ensure the reimbursement of your new medical product or correct insufficient reimbursement of certain DRGs, procedures or diagnoses of your specialty or hospital. We are familiar with the various application procedures relating to the SwissDRG system and will be happy to accompany you through the entire process.
Are you interested in an initial non-binding assessment of your project or your question? Contact us today – we look forward to hearing from you!
For our counselling and analysis services, we use our own Casematch software. You can use this software too – find out more about it and get in touch with us!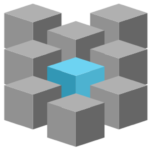 Learn more about the structure and functioning of the SwissDRG tariff on our knowledge page on the inpatient tariff for acute care hospitals.